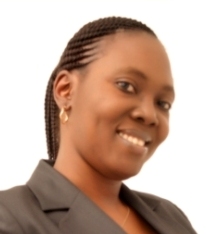 For the first twenty-one years of my life I searched for peace. Neither my habitual church attendance nor my ardent attempt to keep all the rules and regulations, helped at all. From my youth I sensed that God was real and I loved him a little, but there was a gaping vacuum inside. God help me, I attempted to fill that vacuum with the oddest things, but they wouldn't fit.
I understood the doctrines and expectations of Christianity but something was missing. Many times and out of despair I would pray like this, "Lord, I need to connect with you; I feel I know what to do, but I do not have the strength or the will power to do it. My spirit is willing, but my soul, mind and strength are weak. Help me. Don't let me die until I know you."
Surprisingly, God took my prayers seriously. A friend – Yemi Fagun, invited me to a University fellowship service. The preacher was just about to start his sermon and asked us to bow our head in prayer. As I obeyed, I felt God's strong and tangible presence all around me and in that moment I found the strength I needed to surrender to my Creator. My eyelids were tightly shut but I could see a light, so bright.
My lips moved fervently as I whispered, " Jesus, I surrender my life to you. Come and make my heart your home.  Forgive my sin of living for myself alone. I want to start afresh – with You."
From that day, there has been no going back for me. Faith has been about loving the Lord with all my heart, all my soul and all my strength. When I take the time to ponder on his person, I see such beauty and passion; I see mercy and grace. I can testify that He is worthy of our faith and trust.